Views: 48
Read Time:
5 Minute, 32 Second
After reading stories about successful blogger there is always one curious question enters in his mind that, how to become a blogger and earn money online.
Blogging is such an amazing platform where you can express your feelings in the form of writing articles and publishing them on your website.
But before becoming a blogger you must learn many things, as blogging is not a cup of tea.
Many people across the world adopt the blogging career but they get fail due to certain circumstances.
So for every person who is looking forward to how to become a blogger, he should always keep a few things in his mind.
Read below 9 steps about how to become a blogger and start a blo
Mind Setup
Gadgets
Connectivity
Type of blogger
Researcher
Blogging Website
Themes & Plugins
SEO Toolkit
Social Media Pages
Mind Setup
A proper mindset and dedication are very important for every blogger before stepping towards a blogging career.
As blogging is not an easy platform, you should have a complete focus on what you will be expressing and writing.
If you want to become a successful blogger focus on only one thing that is you have to write as many as articles you can because bloggers' main work is to express everything in a form of articles.
The language barrier will not be an issue over here as you can write blogs in any language.
Gadgets
To become a blogger or to start a blogging career, the first and foremost thing you should have is gadgets like laptops, smartphones, etc.
Every blogger should have his personal laptop, as it will be very helpful in writing a blog. Do not buy an expensive laptop at the initial stage, try to buy under a budget laptop.
Try to buy the best laptops under budget from Amazon, as Amazon is one of the best eCommerce platforms in the world with a huge trust.
Connectivity
You should always have a strong internet connection for the smooth running of your website and do the online research properly.
A Goof internet connection is a must. Sometimes poor internet connection irritates a blogger and because of this blogger leaves the blogging platform.
Blogging Niche
There is always a big confusion for every beginner on which topic we should write an article, so I would strongly suggest you, before starting a blogging career, try to find the inner you.
I mean to say that, try to find out in which field you are good at, like gaming, traveling, cooking, etc. Select one of your favorite activities and opt for it as your blogging niche.
So, if you are good at gaming, your blogging niche should be as per games and every article should be related to games.
Researcher
To become a blogger you should keep in mind that, you must do proper research on your topic before you write.
Research plays an important role as it will help you to create a road map about what all things you must do in your blogging platform.
If you write an article that is not according to your niche, you will fail to attract readers to visit your website.
Blogging Website
For every blogger, I would strongly recommend having his/her own website, where they can easily write as many as articles they can.
To create a blogging website, you can hire an offline agency, or hire a freelancer on Fiverr, or create a website on your own on WordPress.com.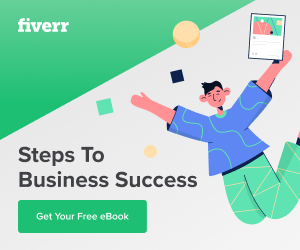 Themes & Plugins
To become a professional blogger, you should always build your website with proper themes and plugins. Perfect themes and plugins show how professional blogger you are.
Always do remember, to grab the maximum viewers always focus on building a professional website with professional themes and plugins.
I would strongly recommend you buy the premium themes as it will increase the popularity of your blog among readers and you will be able to attract maximum viewers on your website.
You can buy Professional themes and plugins on one the best marketplace i.e., Themeforest.net
You can simply buy these amazing themes and plugins from here and can use the theme on your website.
SEO Toolkit
For every blogger, SEO Marketing is the key to success. Without SEO maximum bloggers fails to become rich and successful.
Always do remember to try to use SEO in your blog, otherwise, your blog will fail to rank on google.
One of the best SEO toolkits I would strongly recommend you is You should go for SEMrush SEO Toolkit, which is the world's one of the best marketing toolkits.
This toolkit is also recommended by worlds leading bloggers and digital marketers.
Go for this amazing and awesome toolkit.
Social Media Pages
To grow your audience base you should create social pages on Facebook, LinkedIn, Twitter, Pinterest, Quora, etc
This social media platform is the plus point for every blogger to generate free and huge traffic.
Things to follow
Be Punctual and Dedicated to your blogging career.
Do not copy-paste someone's else articles
Try to do investment wherever it required, do not invest in unnecessary things.
Should be good in grammar.
Write at least 2-3 articles daily.
Pros & Cons for Every Blogger
Pros For Blogger
A Blogging field is a self-independent field, with no restrictions. You will be the ultimate boss over here.
Blogging is such an amazing platform to earn a huge income that too in 6-7 Figures. All you must do is work with proper dedication
Blogging helps people to become introvert to extrovert. It enables blogger to become expressive, creative, and unique.
Cons For Blogger
Before opting for the blogging field one thing that should keep in mind is you should have patience in you.
Blogging needs time to grow sometimes a month, a couple of months, or even a year, so you should be dedicated to your work and keeping writing articles.
Poor writing skill is always a major concern for every blogger. You should know how to write an article in a perfect way.
If you still can't find the best way.
I would strongly recommend you read this article – how to write a blog?
Writing an article on a daily basis is quite tough for many new bloggers, and because of that they become lazy and quits blogging.
Conclusion
I hope you have got the complete details about how to become a blogger. Try to follow the above steps as it will be 100% beneficial for you to become a successful blogger.
Thank you for reading
Love from
Team Freeworkblog
Keep Smiling 😊